When you reserve a tour with us, you can be sure that you will get the professional personal service that you deserve. We take the work out of your holiday, allowing you to relax and enjoy the sights, sounds and history of the Cracow area.
We customize every tour, work around your schedule, and program. From 1 day tours, of the major sites - Old town Cracow, Auschwitz and the town of Zakopane, located in the Tatra Mountains, just to name a few - to full week tour itineraries, you will be sure not to miss anything during your visit. Along with our drivers we are always for your service.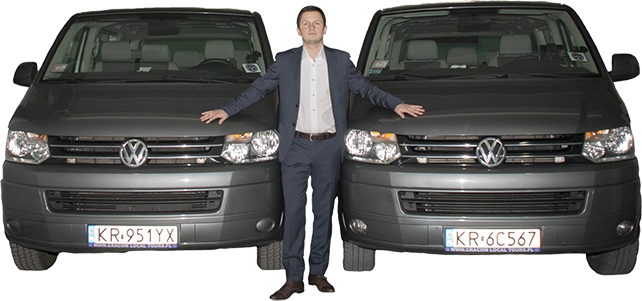 We offer:
Luxury small group tours
A personal English speaking driver, assigned to you for the duration of your tour.
Pick up and drop off services included in every tour, with flexible pick up times and locations.
Guided site tours in the language of Your choice
Private guided site tours can be arranged on request. Details can be found on individual tour pages.
All ½ day tours (5-7 hour) are combinable. For more information ask us in the "contact" part of web page.
Rules and regulations available in the office
Prices for tours are listed per person, unless otherwise specified
For reservation a prepayment is required